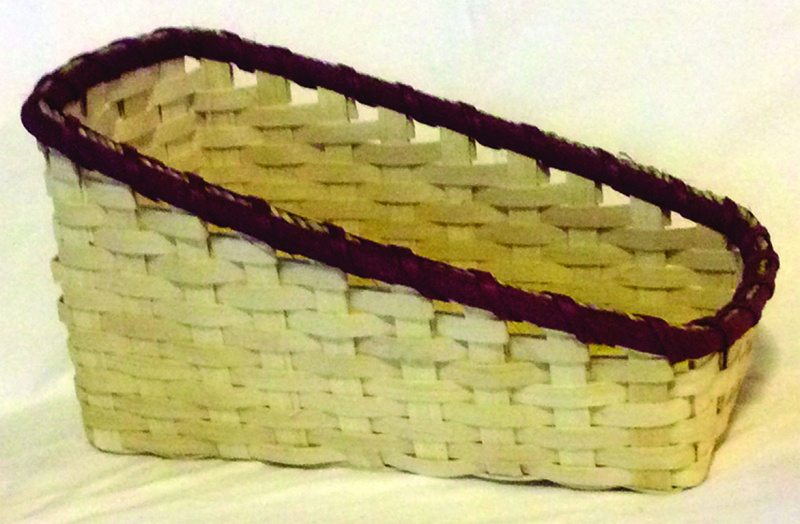 Kitchen Counter Basket
with Christine Smith
$1800
This nifty basket is designed to keep your kitchen counter well organized, but it would be useful where ever you choose to put it. It is a good size to hold fruit, file folders, or whatever else needs to be contained. It measures 12" X 7". Materials fee of $15 payable to the instructor at class.
Directions to Smith Home (22 Heritage Lane, Lebanon, Maine)
From Sanford: Rte 202 past 11A (on right) at the bottom of the hill, there is a road off to the right before a White House with a blue roof. Turn RIGHT onto Union School Road which becomes Smith Road. Go 2 miles, come to a T (stop). Take e RIGHT onto Emery Mills Road and then an IMMEDIATE right onto Heritage Lane. This is a long private road. The house will be on the LEFT. Come through the arbor to the door.
weave
Feb

15th

,

2018

Thu

for

1 week

from

6:30 - 9:00 pm

Will run
Smith Home
Lebanon, ME 04027