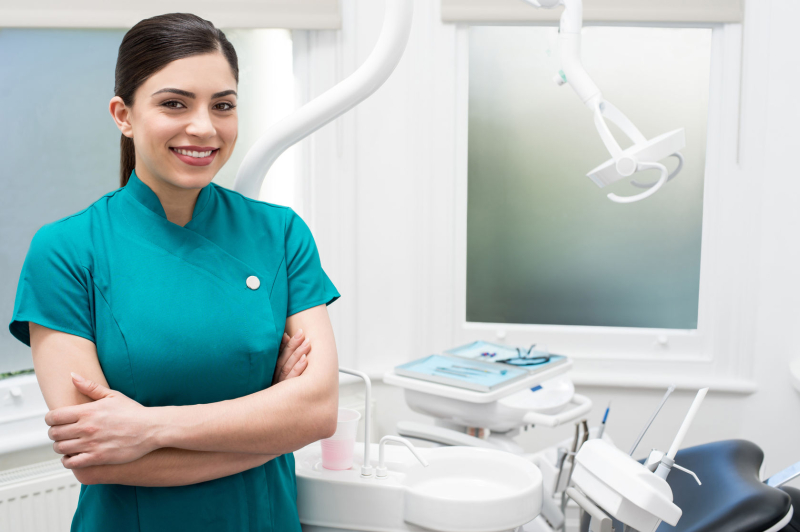 Dental Assisting
with Academy of Medical Professionals
$3,20000
This class is an online class, or can do online anytime.
12 Week all-inclusive Certificate program in Dental Assisting for one of the most high-demand careers.  This program is designed to teach all aspects of dental assisting and provide you the skills you need to work in this field and pass a national certificate exam.  This program is taught by a Dentist and includes an opportunity for internships.  We can now offer an option for Lab days, please ask for more details!  The price of the course includes all books, exam preparation materials and fees for the DANB RHS certificate program.  Upon passing the DANB RHS, you will receive a certificate of knowledge based on competency for that component from DANB. 
Payments plans available.   
Please contact SCAE at AdultEd@Sanford.org about registering for this class.  SCAE will forward your contact info to the Academy of Medical Professions and they will reach out to complete your registration!
Sept 18:

Sep

18

-

Dec

22nd

,

2023

Mon

for

12 weeks

from

6:00 - 8:00 pm

Feb 5:

Feb

5

-

May

31st

,

2024

Mon

for

12 weeks

from

6:00 - 8:00 pm

June 10:

Jun

10

-

Aug

26th

,

2024

Mon

for

12 weeks

from

6:00 - 8:00 pm
Online Class
For more info, call us at (207) 490-5145